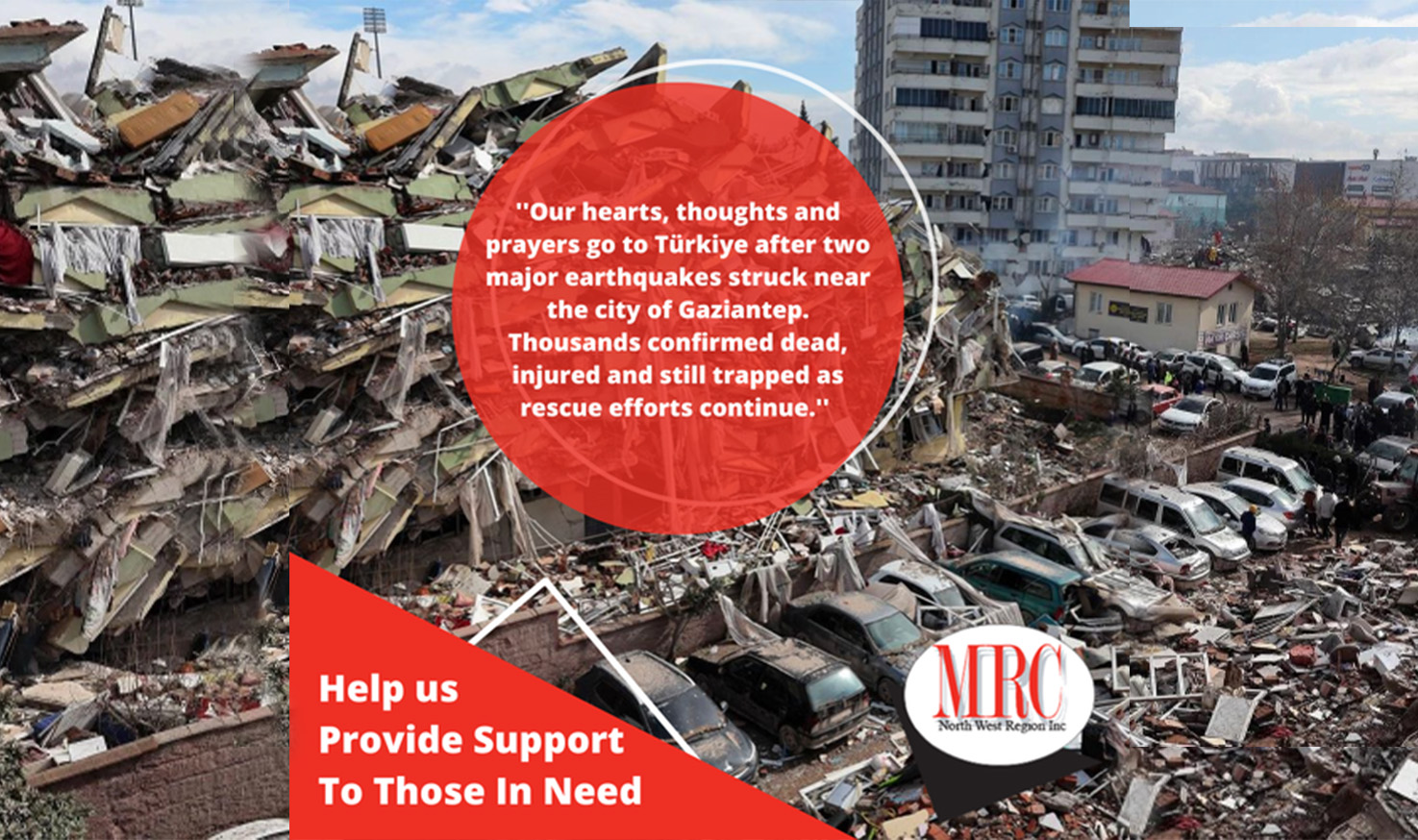 Deadly Earthquake that hit Turkiye
Help Us Provide Support To Those In Need:
Our hearts, thoughts and prayers go to Türkiye after two major earthquakes struck near the city of Gaziantep. Thousands confirmed dead, injured and still trapped as rescue efforts continue.'
MRC Executive management wish to advise that they have opened a new account specifically for donations and that the funds will be solely for the purposes of the Crisis & transferred to the relevant legal channels to reach the victims of the earthquake crisis.
Bank Account details:
Commonwealth Bank
BSB: 063 627
Account: 1052 6363
Earthquake Turkey
Call 1300 676 044 or email us now mrcnw@mrcnorthwest.org.au